Dailey & Vincent Debut at No. 8 on Billboard Holiday Albums Chart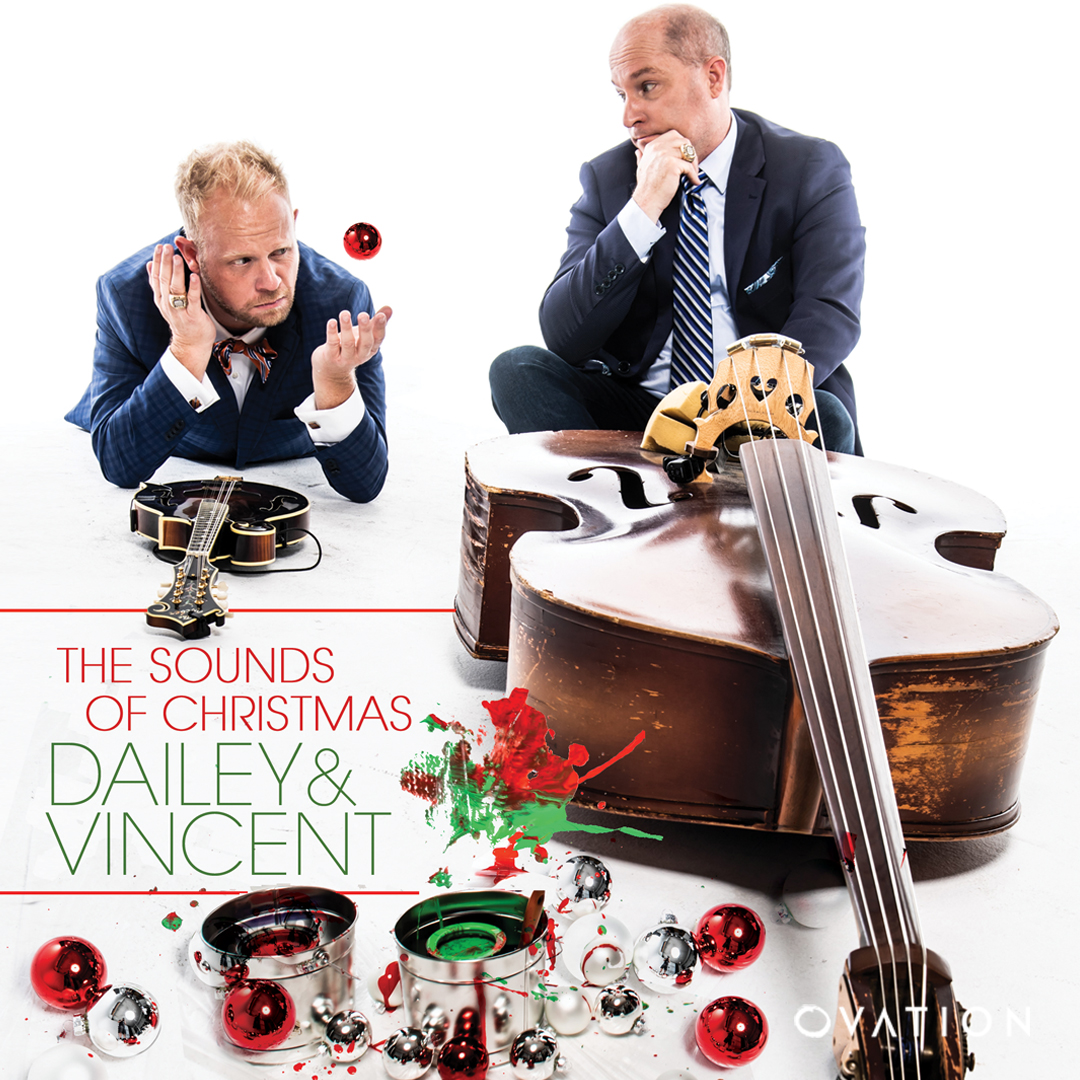 Dailey & Vincent Debut at No. 8 on Billboard Holiday Albums Chart
'Dailey & Vincent: The Sounds of Christmas' also Lands at No. 1 on Billboard Bluegrass Albums Chart
NASHVILLE, Tenn. – Multi-GRAMMY® nominated duo Dailey & Vincent are celebrating early this year as their first-ever Christmas record, Dailey & Vincent: The Sounds of Christmas, debuts at No. 8 on Billboard Holiday Albums chart, landing right behind Michael Bublé and Pentatonix as the only country, bluegrass and gospel act in the Top Ten. The critically acclaimed project, released through BMG, also lands at No. 1 on Billboard Bluegrass Albums chart. To order Dailey & Vincent: The Sounds of Christmas, click HERE. 
USAToday.com listed Dailey & Vincent: The Sounds of Christmas as one of the most-anticipated fall country albums. The collection of Christmas classics and never-before-heard holiday tunes ranked No. 2 on the Amazon's Holiday Hot New Releases. 
The Sounds of Christmas experience is more than just an album release as momentum continues throughout the holiday season with a nationally broadcast television Christmas concert special, four all-new Christmas episodes of "The Dailey & Vincent Show" on RFD-TV and the 15-city "Dailey & Vincent's A Springer Mountain Farms Chicken Christmas Tour." (Full list of dates available below.) 
Country music icon Dolly Parton collaborated with Dailey & Vincent on the Jimmy Fortune and Jeff Bates penned "Road To Bethlehem." Parade.comexclusively premiered the album art and a first listen to the track describing it as a "fresh and beautiful take on the classic Christmas tale, featuring stunning harmonies and tuneful string picking" (Laura Whitmore).
The music veterans were also joined by 2018 Country Music Hall of Fame and Bluegrass Music Hall of Fame inductee, Ricky Skaggs, on a cut of Alabama's "Tonight It's Christmas," which is one of two bonus tracks available exclusively when fans purchase the Christmas record at Cracker Barrel Old Country Store® locations and online at CrackerBarrel.com. 
Reviewers are raving about Dailey & Vincent: The Sounds of Christmas...
"Dailey & Vincent's 'The Sounds of Christmas' is the perfect album to usher in the holiday season. With plenty of classics, along with brand-new songs, 'The Sounds of Christmas' will appeal to not just bluegrass and country music fans, but to anyone who is ready to celebrate Christmas. The addition of both Dolly Parton and Ricky Skaggs on the record make it even more special. Only Dailey & Vincent could figure out how to blend all of their musical influences into one cohesive sound. 'The Sounds of Christmas' is bound to become a treasure for generations to come." - Gayle Thompson, Pop Culture
DAILEY & VINCENT: THE SOUNDS OF CHRISTMAS TRACK LISTING
1. Rocking Around the Christmas Tree
2. Mary Did You Know
3. Road to Bethlehem featuring Dolly Parton
4. Go Thee Down
5. Let it Snow
6. The Spirit of Christmas
7. Carol of the Bells
8. It's a Very Merry Christmas
9. Mr. Grinch
10. Silver Bells (Bonus Track)
11. Frosty the Snowman
12. Tonight's It's Christmas featuring Ricky Skaggs (Bonus Track)
13. Christmas Medley
14. Jingle Bells
15. Little Town of Bethlehem
16. Go Tell It on The Mountain