The Accidentals Premiere "Heavy Flag" About the Power of Our Vote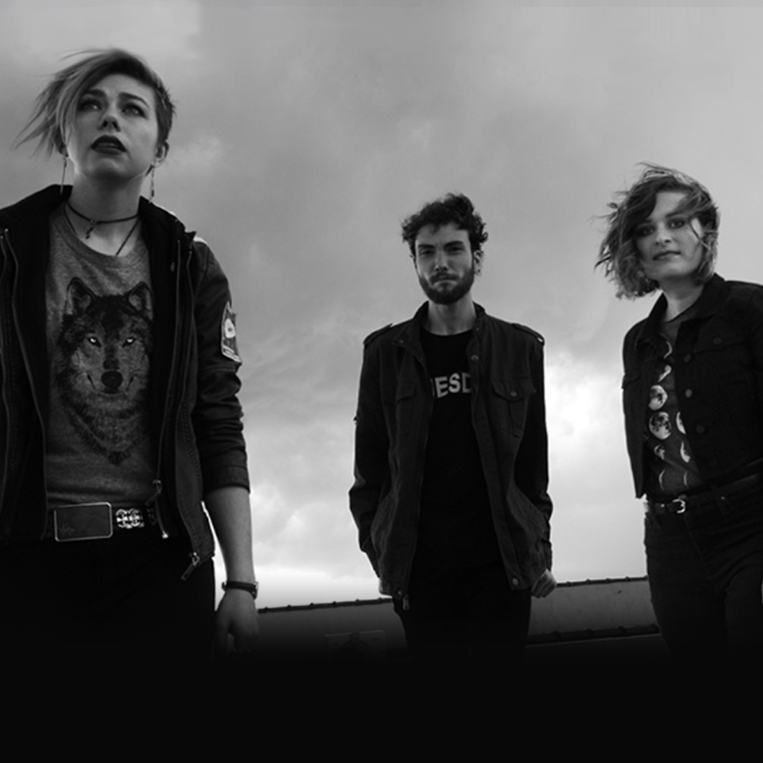 The Accidentals Premiere "Heavy Flag" About the Power of Our Vote
In less than one week, voters across the United States will make their voices heard during the 2018 midterm elections. Over the next handful of days in Michigan, indie savants The Accidentals (Sav Buist, Katie Larson, and Michael Dause) will be touring in the name of voter awareness and clean water initiatives over alongside a slew of other noteworthy names. Encouraging hearts and minds throughout the country and world to lead with a positive voice for change informed by evidence, they have been working around the clock through their #TUESDAY campaign to raise our collective public consciousness as it pertains to the importance of even a singular vote. At its center is a brand new single, "Heavy Flag", which the Accidentals are officially releasing on 2 November.
Lacking the gaiety of many previous releases, "Heavy Flag" sets the scene for a more serious approach from the band, their trademark violin, cello, and drums telling a more pressing tale moments before Buist's vocals come in. The Accidentals are a trio who have always made good use of allegorical, poetic lyricism, and with "Heavy Flag", it's no different in these regards. They effectively paint a poignant picture between the urgency of their instrumentation and reflections along the lines of, "'Cause we locked the door and turned the blinds / And left it to the focused eye." They are encouraging their audiences not only to vote to begin with, but to do so with the discernment to make each vote educated. Besides being another powerful single to sink into, it carries a powerful message with it that will likely never fade away.
Buist tells PopMatters, "We are all in our early 20s in the band. When I wrote 'Heavy Flag', I was thinking about the future of our generation. I had a book open to a famous photograph called "Raising the Flag on Iwo Jima" that depicts five soldiers lifting an American Flag from a field of debris. The weight of that flag both physically and psychologically hit me. It mirrors the weight of the responsibility we all have. We have to show up; we have to care for our resources and each other. As a result, I wrote 'Heavy Flag' about critical thinking and about the need for us to be thinking long-term and the power of our vote. We're hoping that the song resonates with people as we approach midterm elections but we also hope people carry it with them beyond #TUESDAY and think about the ways we can strive for common goals - to protect the environment that we all share and to protect each other."
For booking information on The Accidentals, contact info@ovationag.com or call 615-991-4210.
Article courtesy of Pop Matters