GMA Announces Nominees for 50th Annual Dove Awards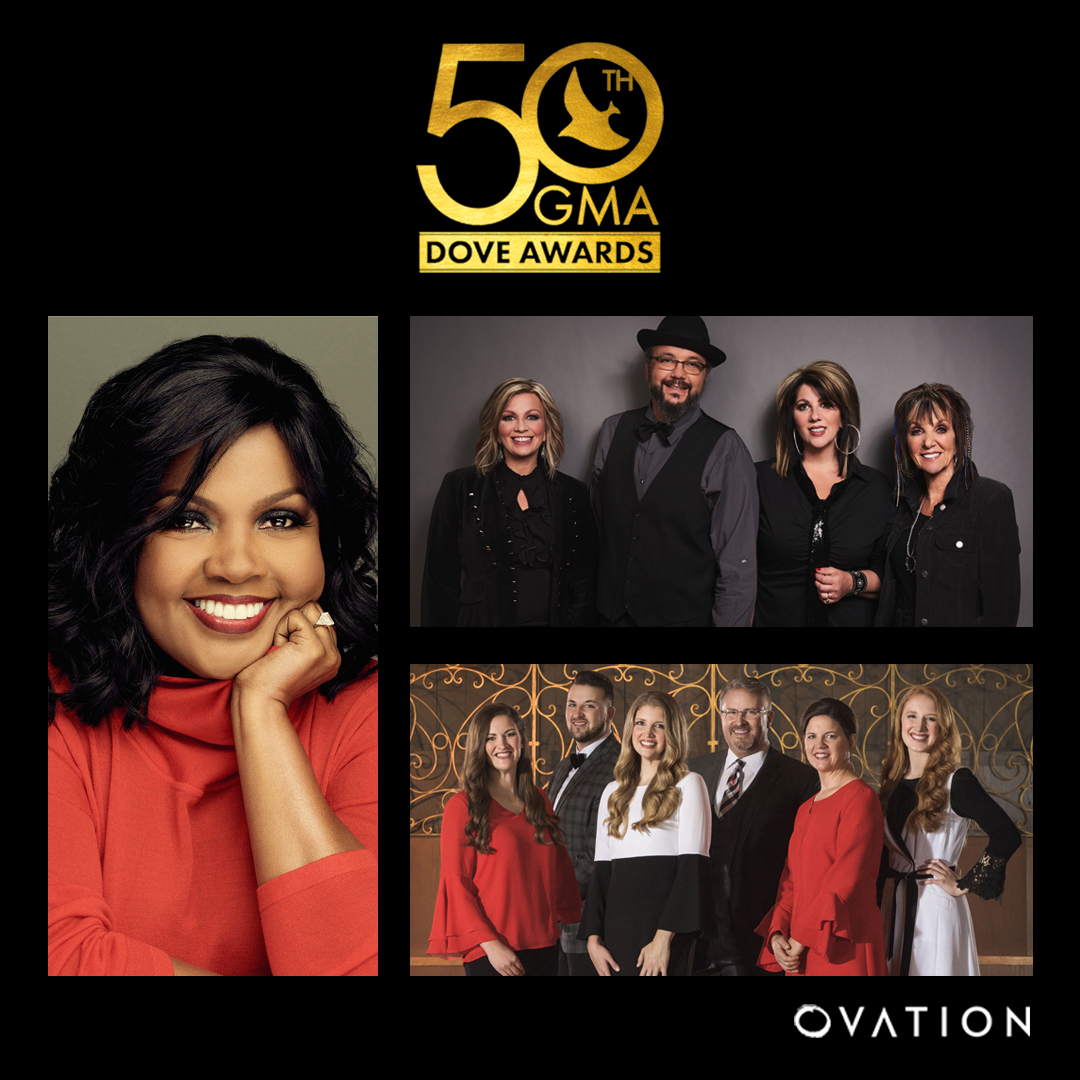 GMA Announces Nominees for 50th Annual Dove Awards
Nashville, TN - The Gospel Music Association (GMA) announced the nominees for the 50th Annual GMA Dove Awards. This historic celebration will take place on Tuesday, October 15 in Nashville, Tennessee. Trinity Broadcasting Network (TBN) will exclusively air the show on Sunday, October 20, 8 p.m. EST / 5 p.m. PST.
Among the nominees are Ovation Artist Group's CeCe Winans, The Isaacs and The Collingsworth Family. Winans received her nomination in the "Christmas/Special Event Album of the Year" category for her highly acclaimed project "Something's Happening!". The Isaacs' GRAMMY nominated album, "Favorites: Revisited by Request" received a nomination for "Bluegrass/Country/Roots Album of the Year". Sonya Isaacs of The Isaacs is also featured alongside country music superstar Josh Turner on two songs nominated in "Song of the Year" categories. The Collingsworth Family is among the nominees in the "Southern Gospel Album of the Year" category for their most recent album, "Mercy & Love". View the full list of nominees here.
"Congratulations to this year's Dove Award nominees!" GMA President Jackie Patillo said. "This year, to commemorate our golden anniversary, we will celebrate some iconic Dove Awards moments from the last 50 years. This milestone reminds us all of the extraordinary people whose shoulders we are standing on today and how the sound has evolved over the years!"
The 50th celebration will be a powerful evening of high-energy and unforgettable vocal events paying tribute to 50 years of special appearances and sensational stage highlights over the decades. Performances representing modern Rock, Rap/Hip Hop, Pop/Contemporary, Inspirational, Southern Gospel, Bluegrass, Country, Worship and more will make up an evening praising the rich musical diversity from the past, present and future of Gospel and Christian music. Nominees are determined by GMA's professional members, and winners will be voted on by the entire GMA membership.