Ben Isaacs Nominated for 2020 Grammy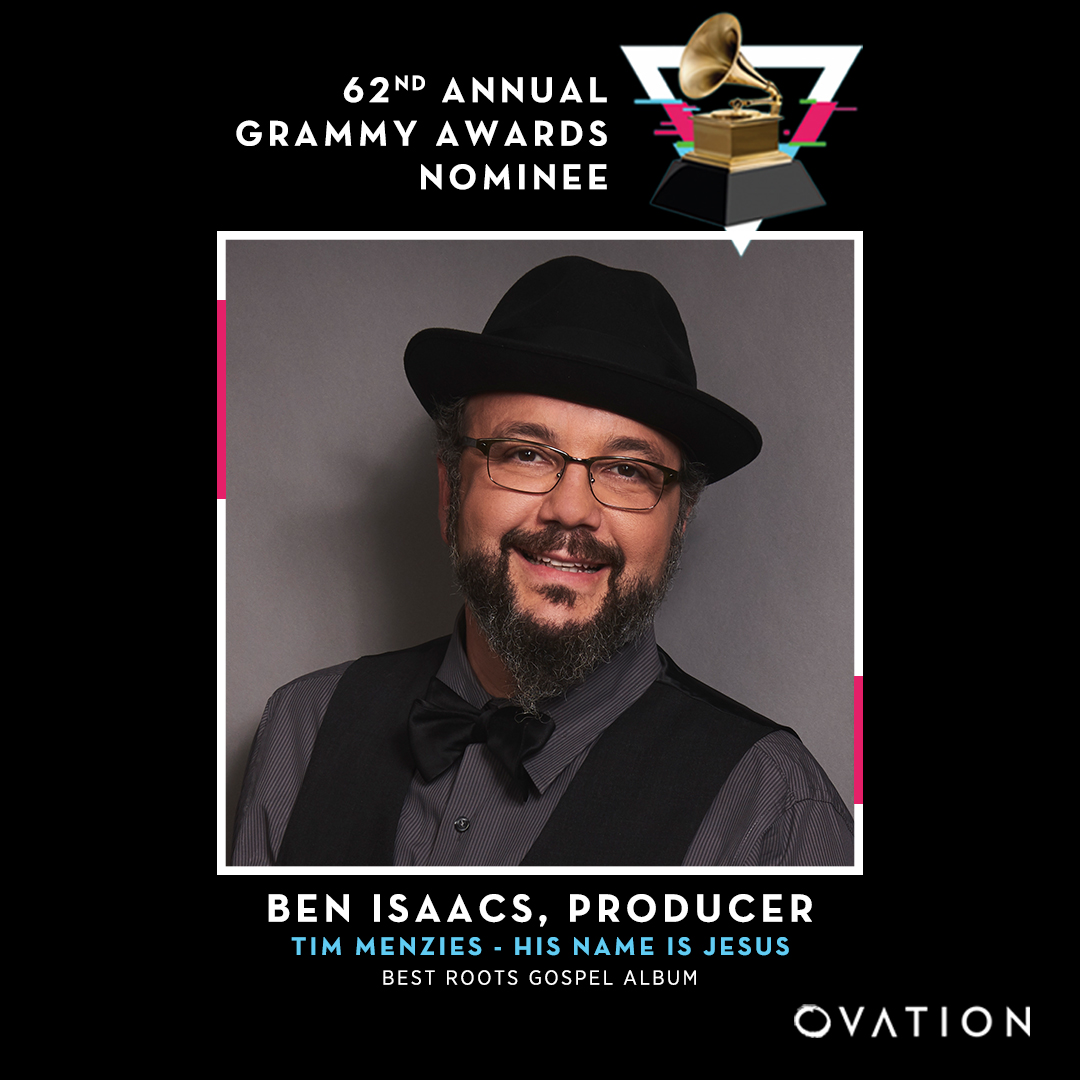 Ben Isaacs Nominated for 2020 Grammy
Nashville, TN - Wednesday morning it was announced that Ben Isaacs, of multi-award winning family group The Isaacs, is on the nominees list for the 62nd GRAMMY Awards which will air Sunday, January 26, 2020. Ben is nominated in the Best Roots Gospel category for his work as Producer for Tim Menzies' His Name Is Jesus. This nomination comes as Ben's fourth GRAMMY nomination. 
ABOUT THE ISAACS
The Isaacs are a Nashville based, multi-award winning family group, consisting of siblings Ben Isaacs, Sonya Isaacs Yeary and Rebecca Isaacs Bowman, and their mother, Lily Isaacs, who is the daughter of Polish, Jewish Holocaust survivors.  The band's unique style showcases tight family harmony and blends their multi-genre musical influences of bluegrass, rhythm and blues, folk, country, and southern gospel. Known for their high profile collaborations, The Isaacs biggest fans and contemporaries include Reba McEntire, Dolly Parton, Alison Krauss, Alabama, Big & Rich, Trisha Yearwood, Merle Haggard, Don Williams, Paul Simon, Trace Adkins, Vince Gill, Ralph Stanley, Mark Lowry and Dailey & Vincent. 
ABOUT THE GRAMMY AWARDS
The recording industry's most prestigious award, the GRAMMY, is presented annually by The Recording Academy. A GRAMMY is awarded by The Recording Academy's voting membership to honor excellence in the recording arts and sciences. It is truly a peer honor, awarded by and to artists and technical professionals for artistic or technical achievement, not sales or chart positions (GRAMMY Awards Voting Process). The annual GRAMMY Awards presentation brings together thousands of creative and technical professionals in the recording industry from all over the world.
For information about booking The Isaacs, email info@ovationag.com or call 615.991.4210.