Sandi Patty Performs on Huckabee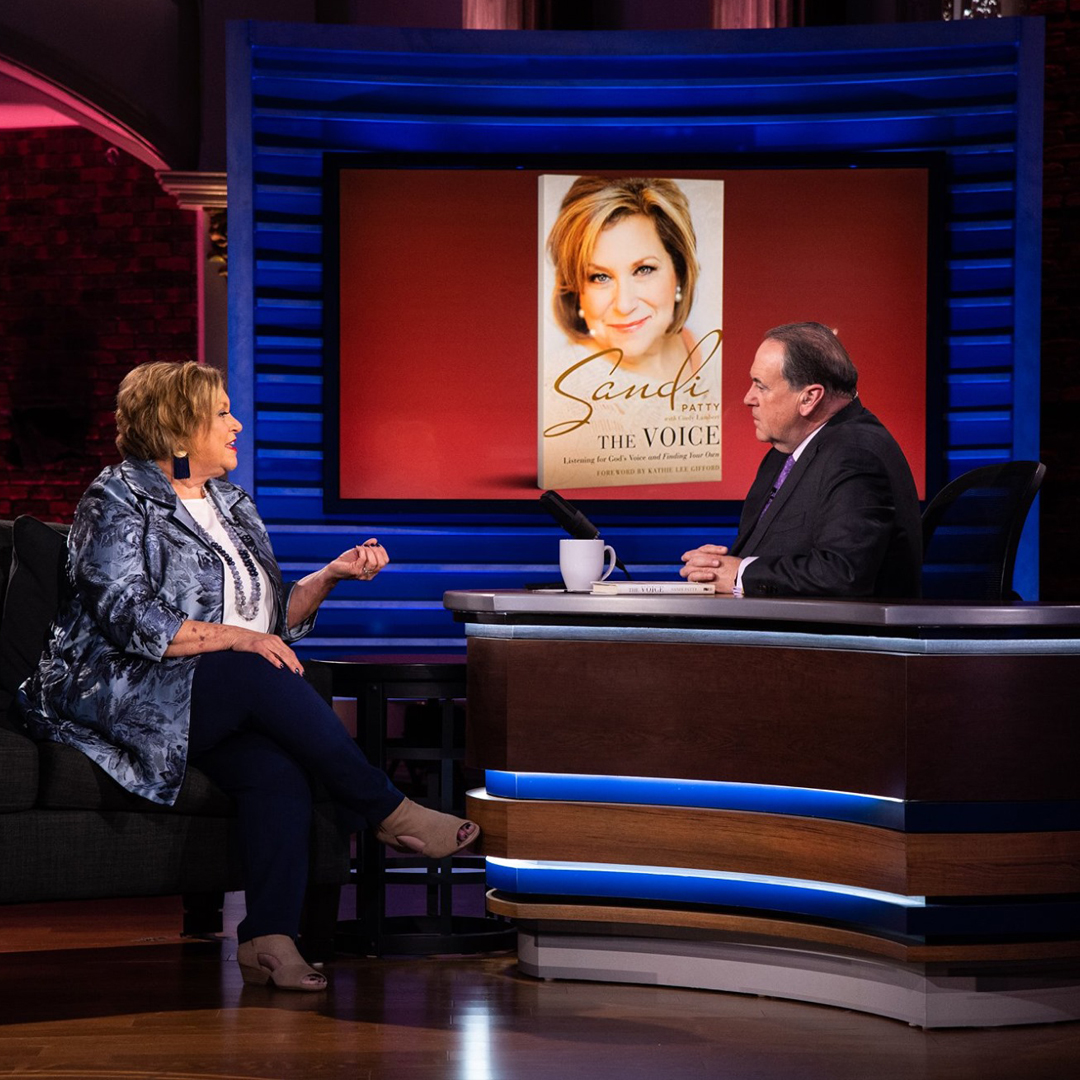 Sandi Patty Performs on Huckabee
NASHVILLE, TN - Five-time GRAMMY award-winning Sandi Patty recently joined former Arkansas governor Mike Huckabee on Huckabee which aired exclusively on TBN January 25h and 26th. The hour-long program is a down-home slice of wholesome Americana in all of its patriotic, God-honoring, and family-friendly glory. Patty beautifully performed "Love In Any Language" and sat down for a conversation with Huckabee. Her performance can be watched here!
ABOUT SANDI PATTY
As one of the most highly acclaimed performers of our time with five GRAMMY awards, four Billboard Music Awards, three platinum records, five gold records, and eleven million units sold, Sandi Patty is simply known as The Voice. Sandi is the most awarded female vocalist in contemporary Christian music history, with 40 Dove Awards. She was inducted into the Gospel Music Hall of Fame in 2004 and as an Indiana Living Legend in 2007. She has released over 30 albums, including her latest album "Everlasting" exclusively at Target Stores, through Somerset, Ltd. "Everlasting" features notable hymns and songs of worship in an intimate and acoustic setting. Her debut full length symphonic pops album "Broadway Stories", conducted by Maestro Jack Everly, was released on October 18, 2011 to rave reviews. Sandi was introduced to the world with her rendition of The Star Spangled Banner during the rededication of the Statue of Liberty in 1986. Virtually overnight she became one of the country's best-loved performers. Her version of the national anthem has become synonymous with patriotic celebration, including performances at "A Capitol Fourth" with the National Symphony, the Indianapolis 500, the Dedication of Camp David Chapel, and ABC's Fourth of July Special.
HUCKABEE
Huckabee is America's favorite "front porch" music and talk show, coming to you weekly from TBN's famed Trinity Music City in Nashville. Hosted by former Arkansas governor and popular conservative commentator Mike Huckabee, the hour-long program is a down-home slice of wholesome Americana in all of its patriotic, God-honoring, and family-friendly glory. Each show features national and international newsmakers, iconic celebrities and music legends, and uplifting stories highlighting the goodness, faith, and down-home heroics of everyday individuals from across the nation. Along the way Gov. Mike offers his legendary take on what's happening in Washington, DC and throughout the heart and soul of America.
For information about booking Sandi Patty, email info@ovationag.com or call 615.991.4210.