Music City Hit-Makers To Release Debut EP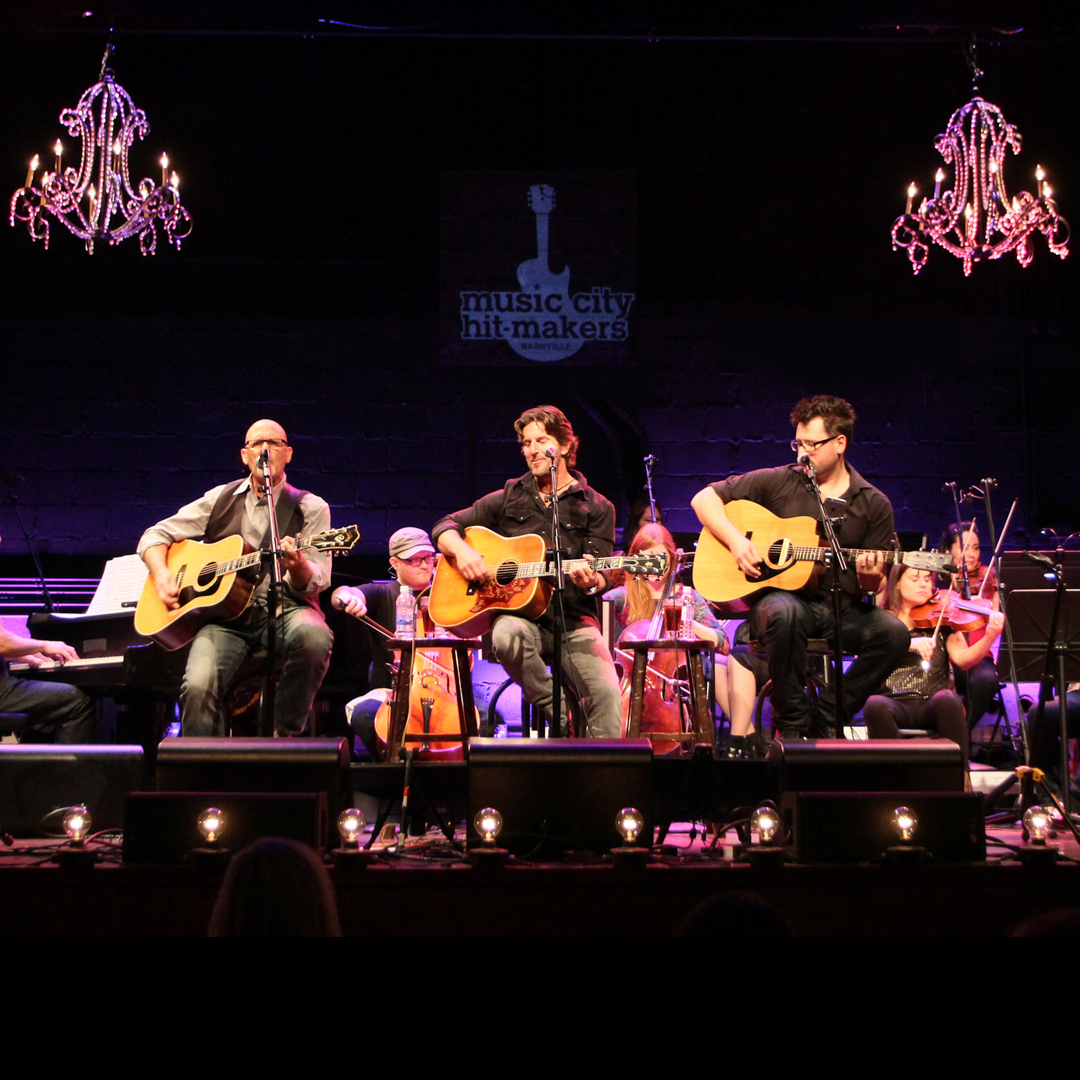 Music City Hit-Makers To Release Debut EP
Music City Hit-Makers (MCHM) will release their debut EP, Songs & Symphony, on June 4. The EP features some of Nashville's most successful songwriters including Brett James, Jessi Alexander, Chris DeStefano, Hillary Lindsey, Marcus Hummon and Rivers Rutherford. MCHM features Nashville's biggest songwriters performing their hits as arranged for a symphony by musician and arranger, Charlie Judge.
"Nashville is the epicenter of great songwriting, so the top songwriters in Nashville really are the best in the business," says Judge. "It is my incredibly good fortune to have the opportunity to work with these talented writers, both as a keyboardist in the studio recording their hits, and as an arranger re-casting their songs for orchestra."
The group of writers featured on this project has a combined 75 No. 1 hits from today's superstars, country music legends and new artists.
"Most of the hit songs we incorporate in our Music City Hit-Makers shows can be heard on country radio," continues Judge. "But great songs transcend genre, and they work equally well whether they're dressed in a cowboy hat or a tuxedo. I find great joy in stripping the songs down to their essence, finding the emotional core, and then rebuilding them with the endlessly inspiring orchestral palette."
Pre-order for the EP will be available on May 10. To celebrate the release of Songs & Symphony, MCHM's Chris DeStefano, Rivers Rutherford and Marcus Hummon will be performing on June 4 at City Winery in Nashville. Tickets for the City Winery show are available here.
For booking information on Music City Hit-Makers, contact info@ovationag.com or call 615-991-4210.